Okowa absent but Delta politicians flood Ibori's thanksgiving
|
Ifeanyi Okowa, governor of Delta state, was not among the political bigwigs who converged on First Baptist Church, Ogahara, Ethiope west local government area of Delta, on Sunday.
James Ibori, former governor of the state, held a thanksgiving in the church. Ibori returned to
Nigeria
last Saturday after serving a jail term in the United Kingdom. Some of the notable politicians at the programme were Emmanuel Uduaghan, the immediate past governor, and a cousin to Ibori; Monday Igbuya, speaker of the state house of assembly; and Festus Ovie-Agas, secretary to the state government.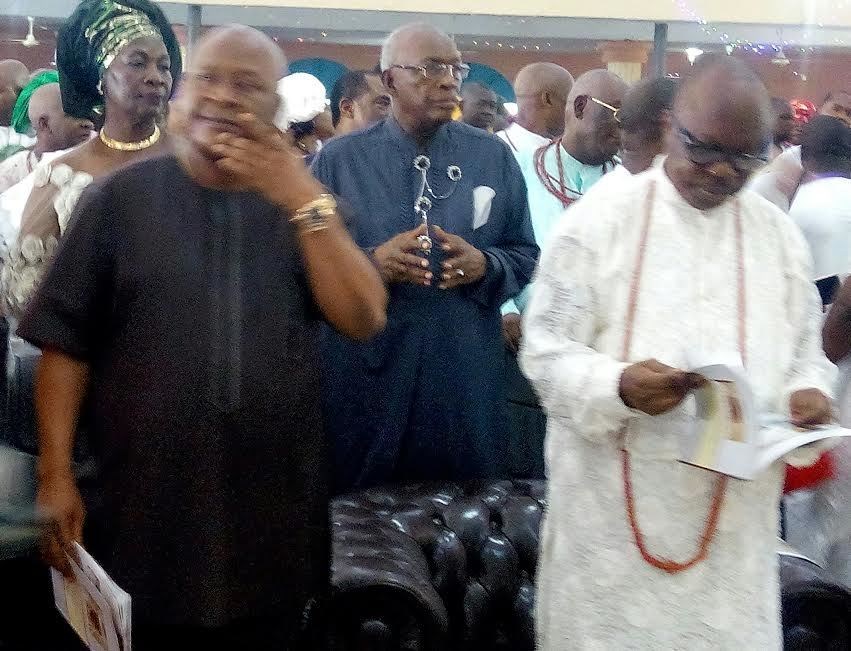 Others were, Emmanuel Aguariavwodo, former managing director of Niger Delta Development Commission (NDDC); Patrick Osakwe and Ighoyota Amori, former senators. Traditional rulers who attended the occasion were Noble Eshemitan, Ovie of Oghara kingdom, and Pere Kalanama, Pere of Akegbene-Mein Kingdom. Ras Kimono, Orits Wiliki and Ras Father, who were also in the church, are expected to perform at a reception scheduled for Oghara stadium. Okowa's absence at the event may not be unconnected with the allegations that state funds were released for the programme. The governor is an ally of Ibori, and he has visited the Nigerian politician since  his return. Okowa does not hesitate to shower encomiums on Ibori whenever he has the opportunity to do so.
Fielding questions from Vanguard
after a tribute on Ibori's last
birthday
, Okowa said: "Whatever thing you say about him, Ibori built the political family in Delta state in this current dispensation starting from 1999. He was a rallying point for everybody, even some of them that have broken out now and trying to make waves in other party actually grew under him. "He built the political family that came up so strong in Delta State. One good thing about him is that he is somebody who is very liberal; he likes to bring people together. Every man will have his own bad past but I think he did many good, no matter what anybody says today. "Beyond the political family, even the foundation built in Delta as you crisscross the state, he built most of the roads you see and nobody can take it away from him."